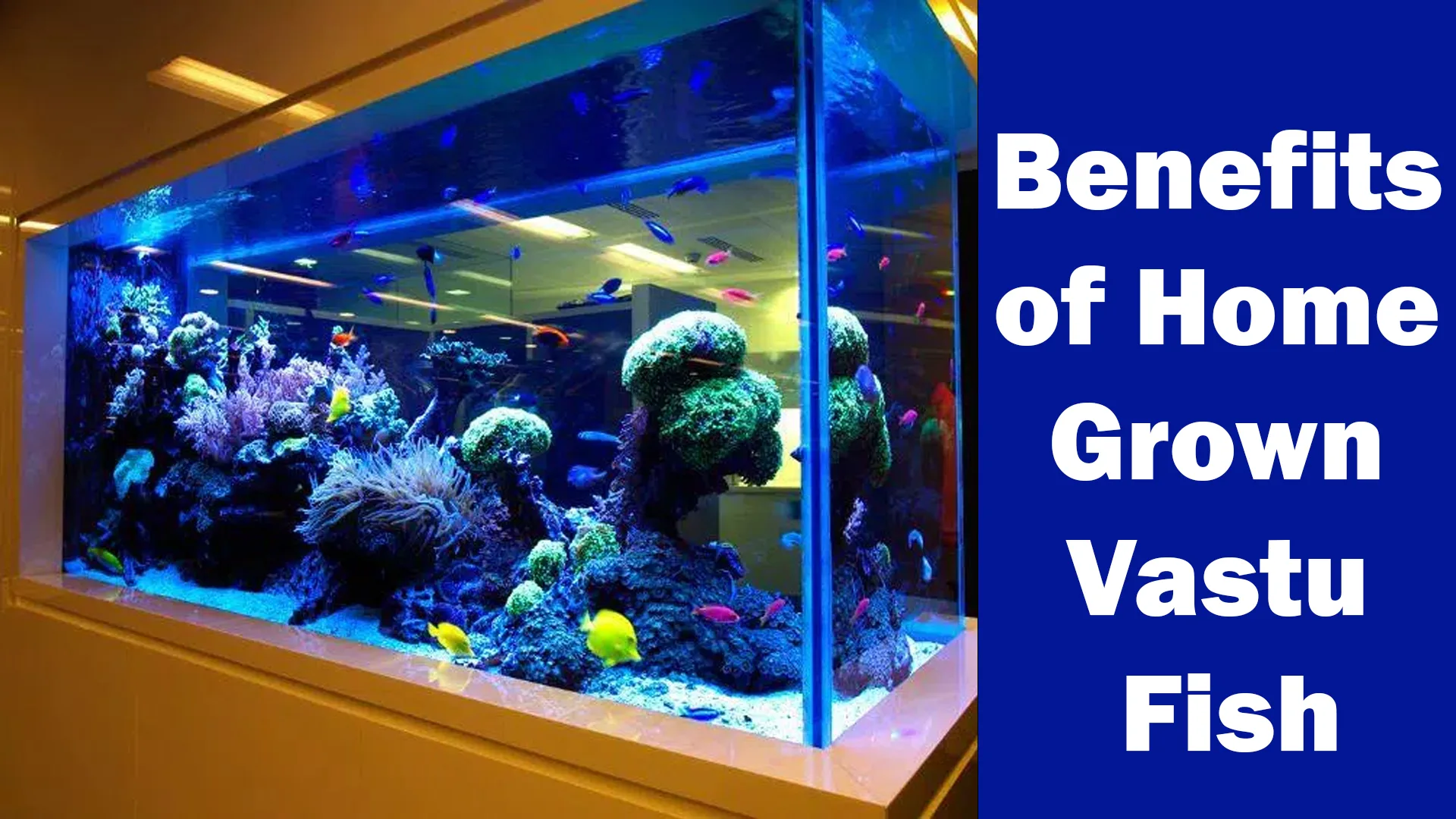 Benefits of Home Grown Vastu Fish
Benefits of Home Grown Vastu Fish And Fish Tank Placement Direction. Vastu is a Vedic science. There are many ways to correct the sufferings that may occur if the house is not built according to Vastu. One of them is fish farming at home. Fish have the power to draw in and expel evil vibrations. Now let's see where to place a fish tank at home, what Vastu fish can be grown in it, and what are the benefits. Placing a fish tank in the southwest corner of the living room of the house is special. Directions are very important in Vastu. Fish tank plays a very important role in home decoration. Adding to the guests' happiness. Feeding fish reduces our karma and gives us peace of mind. Fish can be raised not only at home but also in schools and offices. Let's talk about homegrown Vastu fish.
Dragon Fish (Dragon Fish)
Dragonfish is the first of the Vastu fish and is an important fish to have in the Vastu fish tank. Vastu is the most popular of all fishes. Cultivating it at home has the potential to bring power, prosperity, happiness and physical health. It is more expensive than other fish.
Gold Fish
Goldfish is similar to dragonfish. It is also less expensive; It is the most widely farmed fish. This Vastu fish is a form of beauty and harmony. It can bring harmony to the family when cultivated at home. When looking at goldfish, mental worries fly away; There will be peace in the mind.
Blackmoor (Blackmoor)
It is very important to have this Blackmoor in Vastu fish tank. The reason is to keep Vastu fish to expel evil spirits. Black Moor can attract evil spirits and release good spirits. If this fish is in the house, good energies are sure to spread throughout the house.
Butterfly Koi (Butterfly Koi)
Butterfly Koi have the ability to swim against strong currents. It is a form of success and achievement. If you have school and college students in your home, this fish is definitely a must-have. There is no doubt that whenever they see this fish, they will have thoughts of overcoming obstacles and winning. This butterfly koi fish also inspires family members. Flower Horn Fish If beauty is the flower horn fish, this fish brings luck and love together. Creates a happy environment in the family and brings health. If we are happy, it will be contagious to those who meet us. So the guests who come to the house will feel happy and thus the relationship is sure to improve and branch out.
See More Tips on Vastu for a Living Room
A Vastu fish tank should have at least 9 Vastu fish. Among the 8 fish, the above-mentioned 5 fish should be included. Black Fish may or may not be included in these. Great benefits of Vastu fish farming. A fish tank attracts evil energies and generates good energies. A very enthusiastic healthy fish can help attract immense wealth, health and prosperity. By feeding the hungry fish you will also receive blessings. Enjoying a fish tank is like hanging out with friends; They are very helpful in keeping your mind calm. If there is any problem in your house, placing a fish tank in the related direction will remove that problem. Finally, a fish tank is sure to make your home look beautiful and wonderful. If you see these fish swimming here and there like children running and playing after entering the house after working all day, the physical and mental fatigue will surely fly away. Let's grow Vastu fish that give so many benefits in our home and get benefits and happiness.
Desktop Aquarium Tank with LED and Filter Buy on Amazon