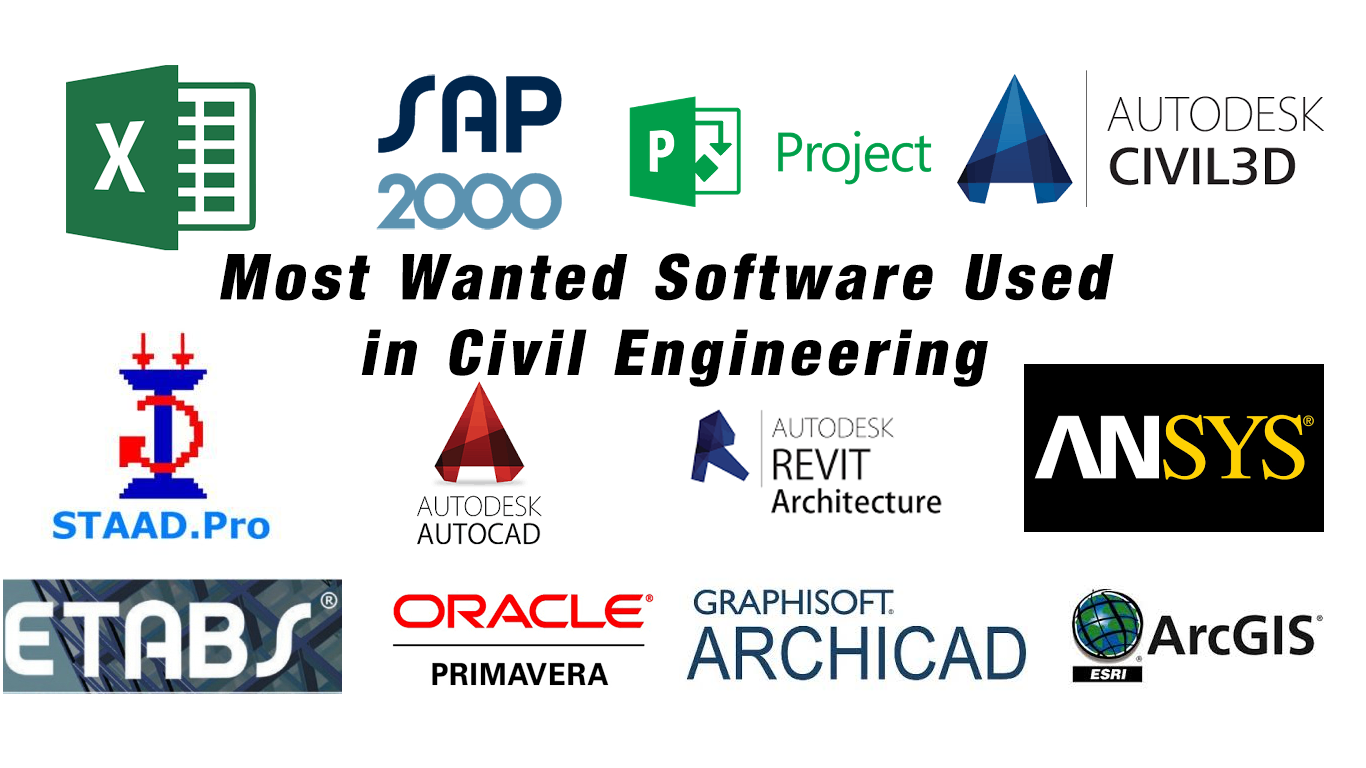 Most Wanted Software Used in Civil Engineering
Here list top civil engineering software
Ms Excel
The powerful Excel spreadsheet  lets you create, view, edit, and share your files with others quickly and easily. It also lets you view and edit workbooks attached to email messages. Work in accounting, auditing, finance, or other fields, with anyone, anywhere with confidence. With Excel, your Office moves with you and can implement the most complex formulas, with amazing features.
Review your work or start a budget on the go. Customize your spreadsheet your way with robust formatting tools and great features. Excel lets you build your spreadsheet to meet your specific needs.
Create, calculate, and analyze with confidence Jump-start your budget, task list, accounting, or financial analysis with Excels modern templates. Use familiar formulas to run calculations and analyze your data. Rich features and formatting options make your workbook easier to read and use. All spreadsheet features, formats, and formulas operate the same way.
Staad Pro
Staad Pro stands for Structural Analysis And Designing Program. This Software is most used Software for civil Engineering designing. It is not like Auto CAD. We work in only 2 dimensions in AutoCAD and that is not detailed. In this Software you work 3 dimensionly. Mainly the Software reduces your manual calculation and time.
ETABS
Etabs is a structural analysis and design software used by civil engineers. It can be used to design civil engineering structures mainly buildings.To learn more about how to design buildings using etabs, u can watch the following tutorial which I personally prefer.
SAP 2000
SAP2000 follows in the same tradition featuring a very advanced, intuitive and versatile user interface powered by an unmatched analysis engine and design tools for engineers working on transportation, industrial, public works, sports, and other facilities.Complex Models can be generated and meshed with powerful built-in templates. Integrated design code features can automatically generate wind, wave, bridge, and seismic loads with comprehensive automatic steel and concrete design code checks per US, Canadian and international design standards.
Auto Cad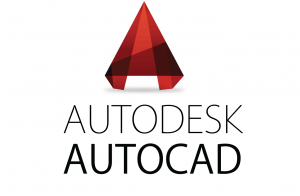 AutoCAD is basically a 2D drafting tool where 2D elements like plan elevations and sections of any building can be done very easily and conveniently as you know we have draw tools and modify tools which makes my works easier and faster, but 3D comparatively can be done much better in revit software as we have advanced tools .in Revit which helps me to generate 3D elevations easily.
Primavera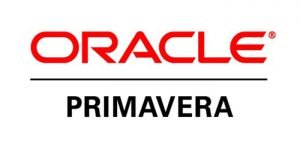 Primaver P6 is designed for project planning, scheduling projects which are time bound. For a civil engineer it can be useful in following ways
Time Management : Activities in a construction project can be scheduled based on the manpower availability, raw material availability, any constraints can also be added. So we can control the project duration and any delay also can be rescheduled by increasing the resources.
Manpower Planning : When you plan the resources also for e.g Masons, Helpers, Labourers in primavera you can get the manpower histogram by which you can level the schedule and the manpower optimisation can be done so that you cannot keep uneven distribution of manpower.
MS project
MS Project is a monster in project management software. It exists for so long, and, probably, has the biggest number of users. Nevertheless, its functionality – its main advantage – is also its greatest disadvantage. It takes tooooo much time to explore it. And in most cases, it is uneasy to organize teamwork with its help.
Autodesk Revit
Revit is a 3D modelling ,detailing & visualization software. The report generated by staad pro is used to create an in detail 3D model for generation of documents,visualization and presentation purpose. These dimensions are sent to the architect with a drawing or a 3D model generated in autocad or Revit or the staad model is imported into revit.Architect does the needful changes in the plans and generates a seperate model in Revit.
ArchiCad
ArchiCAD gives users the ability to create great architecture and increase productivity. From day one, ArchiCAD has been designed  by architects  for architects, and over the years it has gradually become more and more refined to allow its users to better:Focus on design,Manage change,Evaluate design  alternatives,Collaborate,Coordinate.
ArchiCAD offers a different approach to your workflow process, which gives you more control over your design, while maintaining accuracy and efficiency in documentation. While you raise walls, lay floors, add doors and windows, build stairs and construct roofs this Building Information Authoring Tool creates a central database of 3D model data. From this you can extract all the information needed to completely describe your design – complete plans, sections and elevations, architectural and construction details, Bills of Quantities window/door/finish schedules, renderings, animations and virtual reality scenes. That means while you're designing, ArchiCAD is creating all the project documentation so there's little repetitive and tedious drafting work. And unlike designing in 2D software, the Virtual Building™ approach also means that you can make changes at any time maintaining the integrity of your documents, without risking costly errors or cost.
Autodesk Civil 3D

Autodesk AutoCAD Civil 3D software is a Building Information Modeling (BIM) solution for civil engineering design and documentation. Civil 3D is built for civil engineers, drafters, designers, and technicians working on transportation, land development, and water projects. Stay coordinated and explore design options, analyze project performance, and deliver more consistent, higher-quality documentation-all within a familiar AutoCAD® software environment.
Autodesk AutoCAD Civil 3D civil engineering software extends the value of your model with new workflows and productivity tools for civil infrastructure. With a focus on optimizing performance, the new features offer pressure pipe functionality, improved survey, base map creation, and new rail track design features. And, a host of transportation features have been enhanced, including corridor composition workflows, 3D navigation and interrogation, and surface boundary definition. Streamline your civil engineering projects with AutoCAD Civil 3D software.
ANSYS
ANSYS Maxwell is the industry-leading electromagnetic field simulation software for the design and analysis of electric motors, actuators, sensors, transformers and other electromagnetic and electromechanical devices. With Maxwell, you can precisely characterize the nonlinear, transient motion of electromechanical components and their effects on the drive circuit and control system design. By leveraging Maxwell's advanced electromagnetic field solvers and seamlessly linking them to the integrated circuit and systems simulation technology, you can understand the performance of electromechanical systems long before building a prototype in hardware. This virtual electromagnetic lab gives you an important competitive advantage with faster time to market, reduced costs and improved system performance.
ArcGIS
ArcGIS software is very easy to use for GIS applications (GIS), which allows users to simply use spatial information and descriptive data to create maps, tables and charts, in other words, ArcGis soft An application that allows the creation of a complete system of spatial information. This software is one of the most famous and powerful ESRI products that spatial information systems use. ArcGIS software is very easy to use for GIS applications, which allows users to easily use spatial data and descriptive data To create maps, tables and charts, ArcGis, in other words, provides software that allows you to build a complete system of spatial information. ArcGIS software makes simple geo analyzes done by more people without the need for GIS experts. This application has 4 main arccatalog, Arcmap, and Arcscene modules.
Abve all most useful civil engineering software.
Read More Top Architecture Software