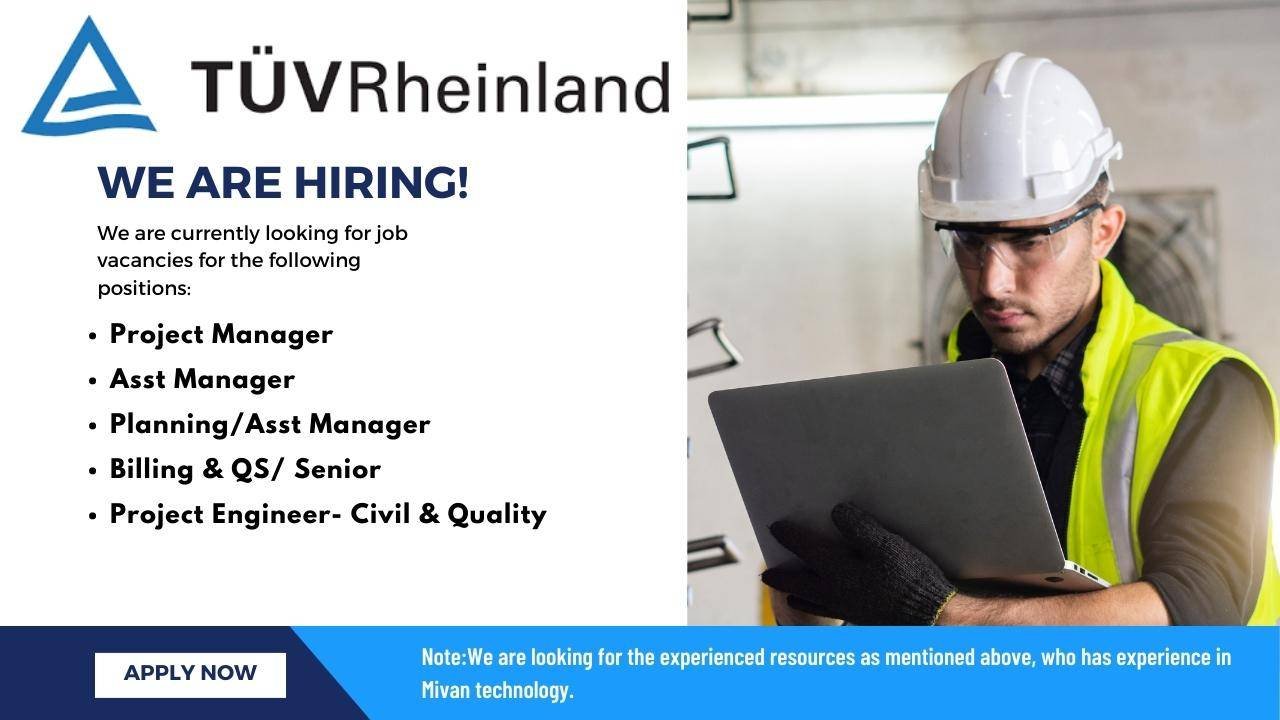 Job Openings for Civil Engineer in TUV Rheinland
We want to motivate ambitious experts for us, recognize service as a profession, and carry out a vision with expertise, bravery, and straightforwardness that has already connected 20,000 employees worldwide: We need to be the world's best economical and free assistance bunch for testing, review, accreditation, counselling and preparing.
If you work with us in the future, you will face a surprising number of national and international challenges that are all related to safety, efficiency, and sustainability. We are a lot of anticipating qualified experts who can depend in useful trade in global groups. Engineers, computer scientists, doctors, scientists, teachers, businesspeople, and lawyers are among these. They all value the security of being able to shape their individual and long-term careers with TÜV Rheinland, in addition to the remarkable diversity of our workplace.
TÜV Rheinland stands for innovative strength, neutrality, global presence, quality, and efficiency. On the off chance that you potentiate these qualities with your experience, a power will arise that will dependably carry you to your expert objectives.
Job Civil Engineer TUV Rheinland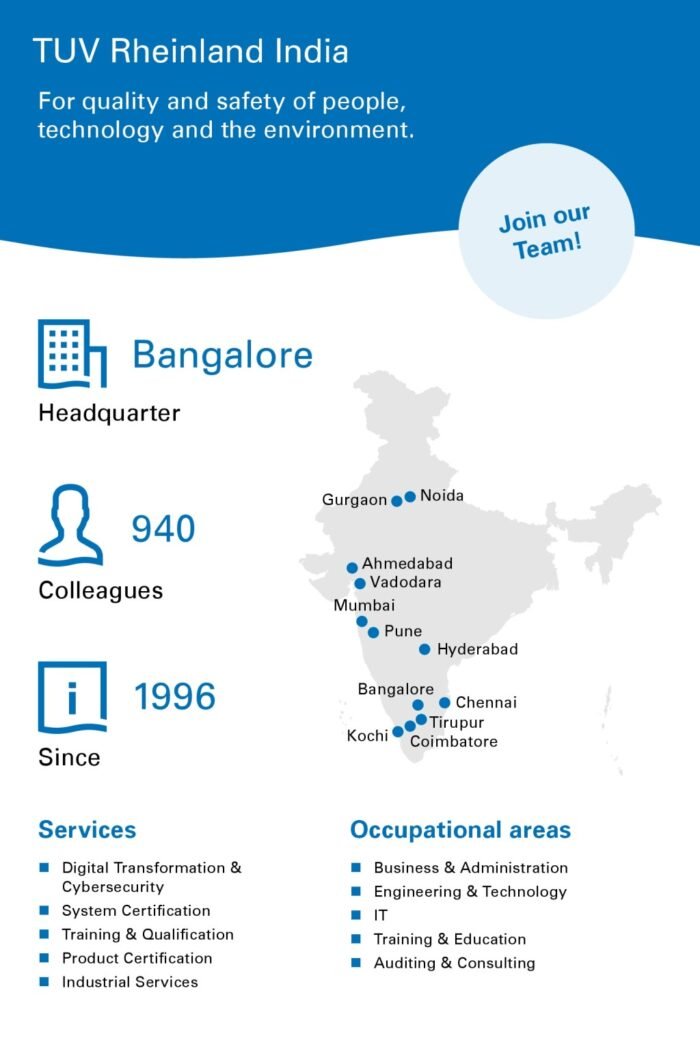 Job Title:
Project Manager
Asst Manager
Planning/Asst Manager
Billing & QS/ Senior
Project Engineer- Civil & Quality
Location: Hyderabad |Real estate
Company Overview: TUV Rheinland
Our company is a 150+years old German-based company which provides 2000+ services covering all the sectors.
We are looking for experienced resources as mentioned above, who have experience in Mivan technology.
Experience required:
Project Manager: 12-16 years
Asst. Managers- 7-10 years
Sr. Project Engineers: 8-12 years
Project Engineers: 4-7 years
High-Rise Building Experience
Compensation and Benefits: Competitive salary
If you're interested in joining our team and meet the qualifications above, please Share your Cv with the below-mentioned email id C.Shekhar@ind.tuv.com