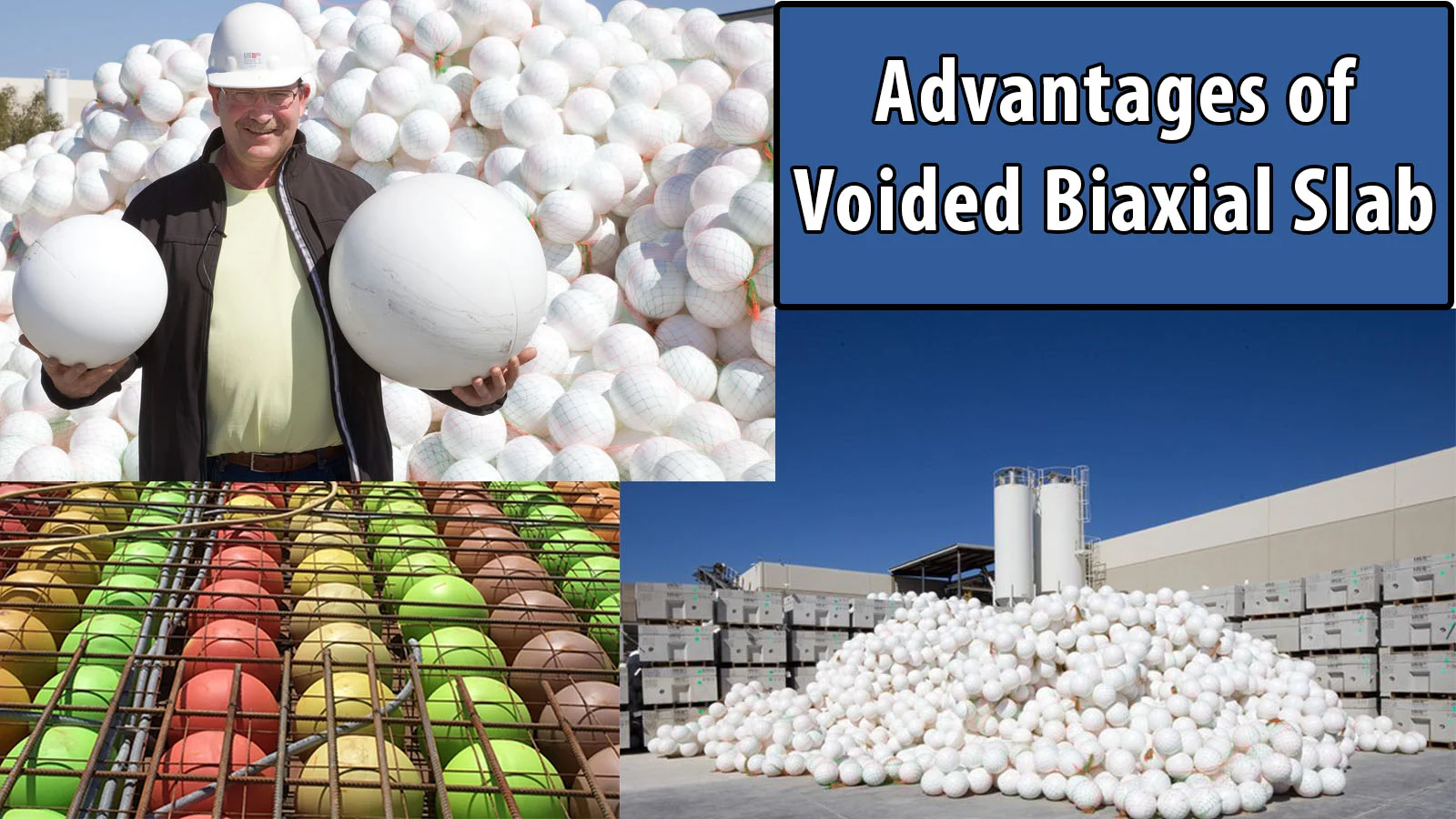 For the Contractor:
Satisfy owners and tenants, while saving money. BubbleDeck Slab obtains its high quality through the production of prefabricated units.Tailor made slabs secures a smooth and simple erection.Light and less expensive lifting equipment.Easy and less heavy onsite work.Easy incorporation of pipes, ducts etc in the slab.Subsequent work is simplified due to flat soffits with no obstructing beams.
Less work in situ.BubbleDeck is a seamless flat slab with no connections. Hence, you will not experience future problems with leakage through connections.You will not discover problems with trapped water in the hollow canals (cores), causing subsequent damages.
Type of material reduce the cost of cement concrete slab
Environmental
Less material consumption – cement, aggregates and steel 1 kg of recycled plastic bubble replaces 100kg of concrete Less energy consumption – During production, transportation and lifting on site Less emission- savings in CO² emission up to 40kg/m².No waste generation – every component can be recycled.Less Steel up to 20%. Because the slabs dead weight has been removed by 35%, less steel is required to support the slab. No beams are required so less steel.Virtually no plywood. 50,000m² saves 215 trees.Density of 12mm ply is 7kg/m², arcasia density is 540kg/m³
By reducing the amount of concrete in the middle of a slab BubbleDeck makes a significant contribution to the environmental impact.Guidance from ODPM requires the direct environmental effects of building to be considered, including usage of natural resources and emissions resulting from construction.Not only is concrete usage reduced up to 50% within a building structure but the additional benefits, can be realized through reduced foundation sizes.
BubbleDeck can make a big contribu tion towards achieving BREEAM targets.Every 5,000 m² of BubbleDeck floor slab can save up to:- 1,000 m³ site concrete 166 ready mix lorry trips 1,798 tonnes of foundation loads 416 million Kcal energy used in concrete production and haulage 278 ton of CO²- green house gas emissions.
Economic Advantages
The economic savings as a result of BubbleDeck is not only obtained by the deck itself. The largest savings are obtained through reductions and simplifications throughout the entire construction.Savings in materials (slabs, beams, columns, foundations) are substantial (up to 50%).Transportation costs are substantially reduced Faster construction time; easy carrying out (reduction in erection cycle with 20-40%)
Subsequent faster installation of M&E services.Buildings are lighter than conventional slab design therefore, lower overall costing.Buildings can made more flexible, and changes are much less costly.